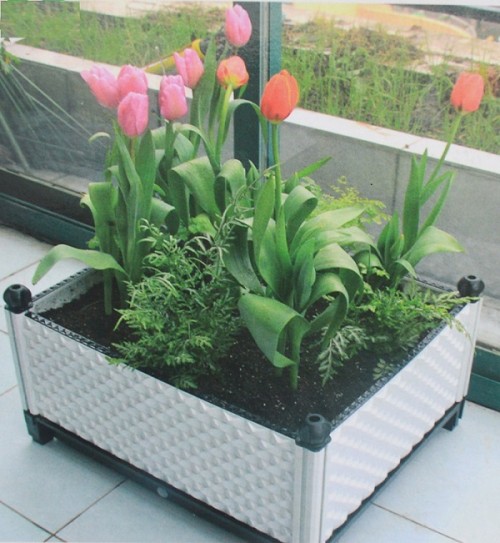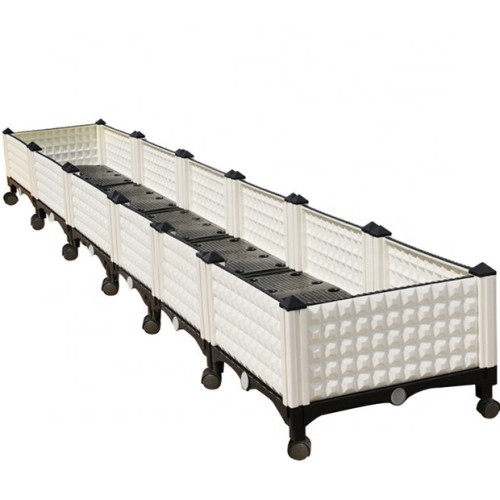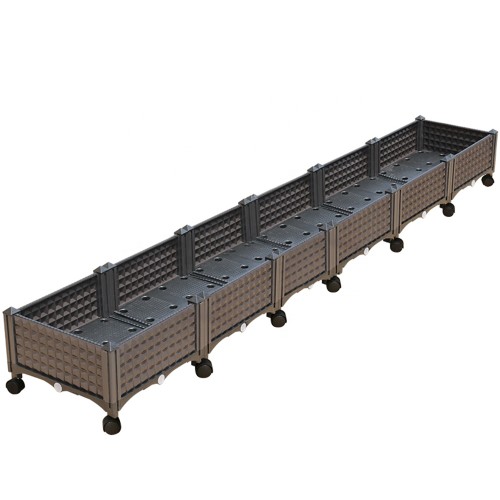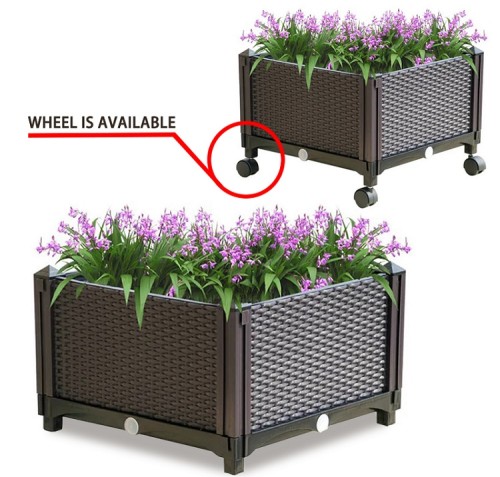 Freestanding Plant Planter Box Stand Elevated Garden Bed System
Item specifics
Material

PP
Size

L60 * W60 * H40 cm
Application

Used for Vegetables/Fruits/Flowers Planting
Shape

Square/Long Rectangular/Tower/Stairs Type
Feature

orrosion resistant, Strong and Durable, UV protection.
Assembling

Fittings Assembly connection
Life span

8 Years Under Normal Conditions
Sample

Available
Finishing

Not coating
Description
Basic information introduce
Product name: PP planting box.
Materials: PP resin materials.
Appearance&Color:Clean smooth planting box ( White and Brown ).
Application form: Floor, Combination, Desktop.
Sample: Provide and Supply.
Life span: 8 Years Under Normal Conditions.
(1), Corrosion resistant, Strong and Durable.
(2), Acid resistance, alkali resistance.
(3), UV protection.
(4), Low friction coefficient, high value of utilization.
(5),Automatic suction, Breathable.
(6),Out of shape not easily.
123 Planting box specification
Basic planting box size is Length 40 x Width 40 x Height 22 cm, we could DIY in different size according to actual space in garden or balcony.
Remark: we could design according to customers' size requirement.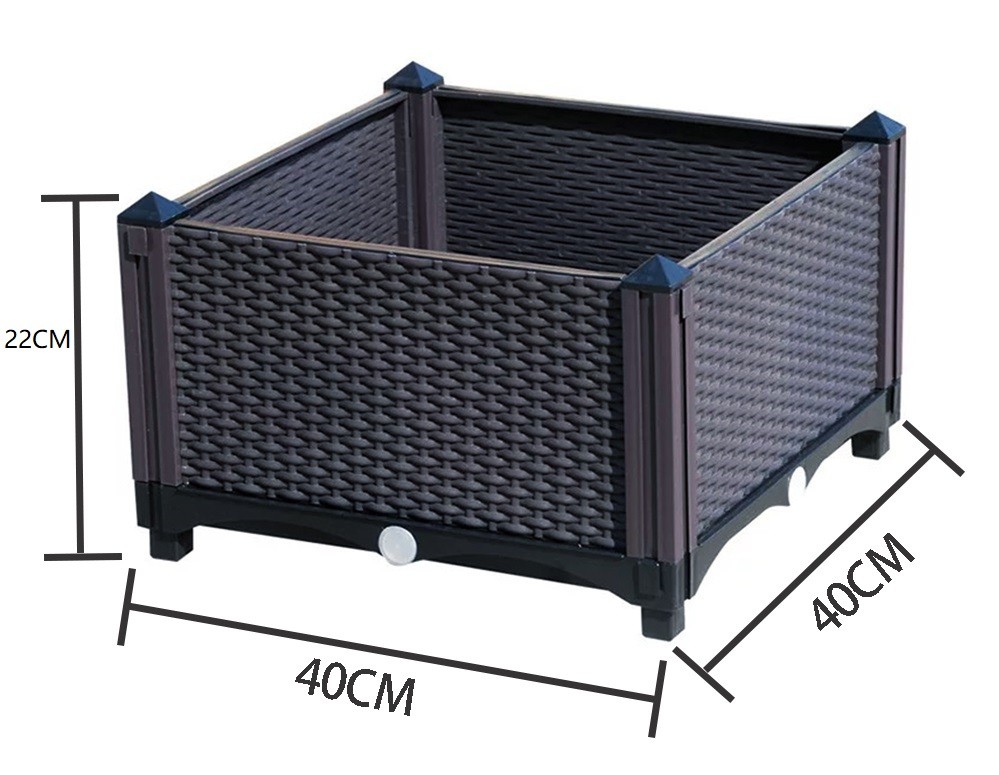 Product Application
Terrace garden, Office, Home furnishings, Home gardening, Garden nursery, Hotel and So on.
Planting: Cucumber, Tomato, Towel gourd, Balsam pear, Lentil and others.
Planting: Cabbages, Lettuce, Chinese cabbage, Bitter lettuce, Pepper and others.
Planting: All kinds of Flowers